The adventure park at the Old-Port of Montreal
Voiles en Voiles
All aboard!
A stroll on pedal boat or quadricycle
Écorécréo
Let's go for a ride
The inspiring immersive experience
Oasis Immersion
Dive in wonder
Segway and Hoverboard tours
ÉcoTours Montréal
Let's explore together
Rental and service for ice-skating
Patin Patin
I want to skate
Floating waterpark on a lake
Aquazilla
This way for the beach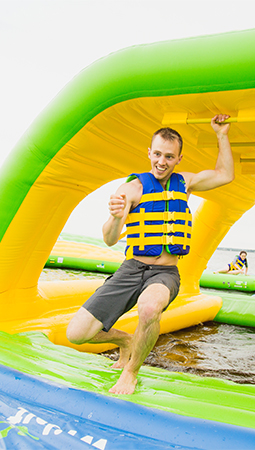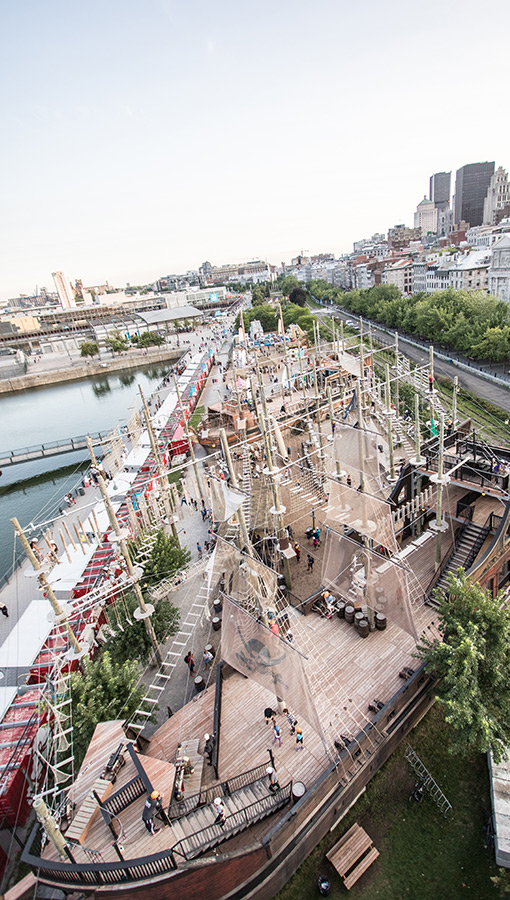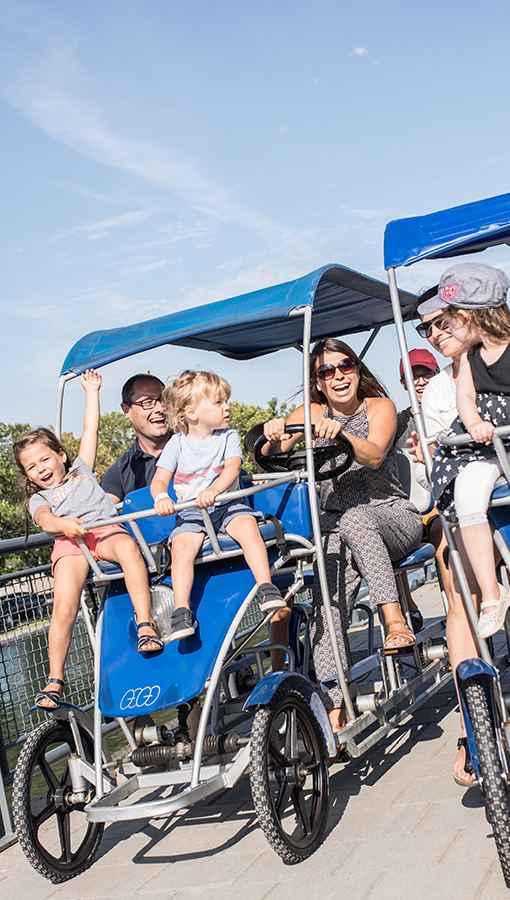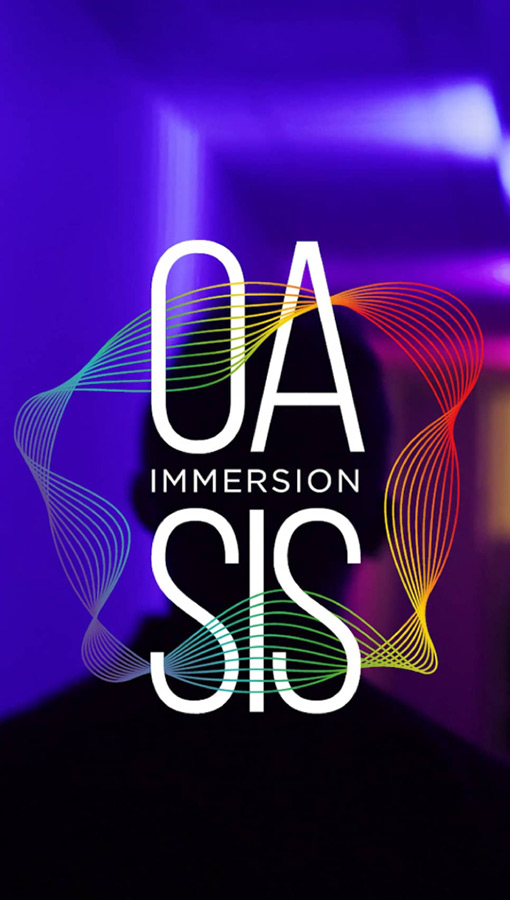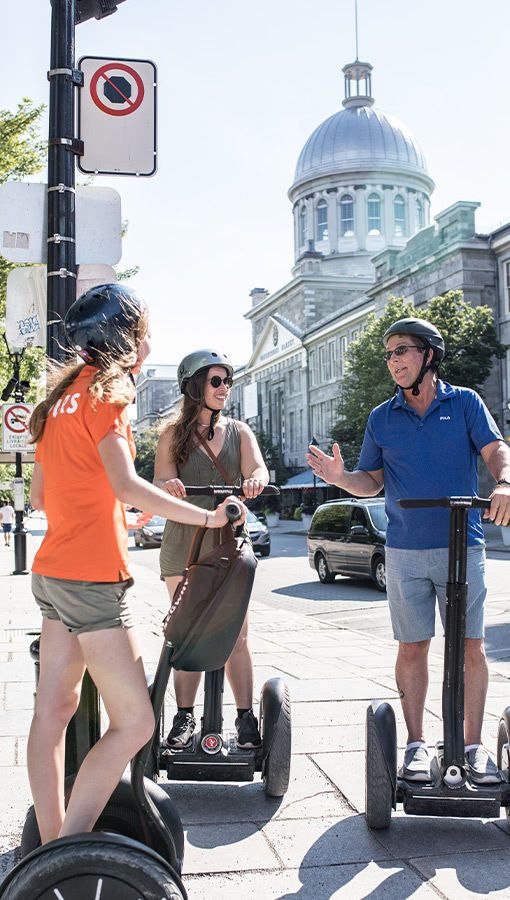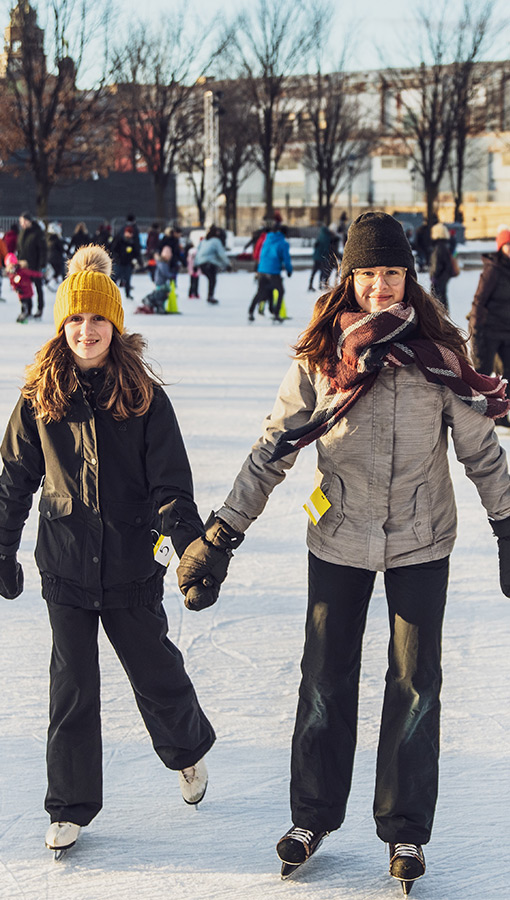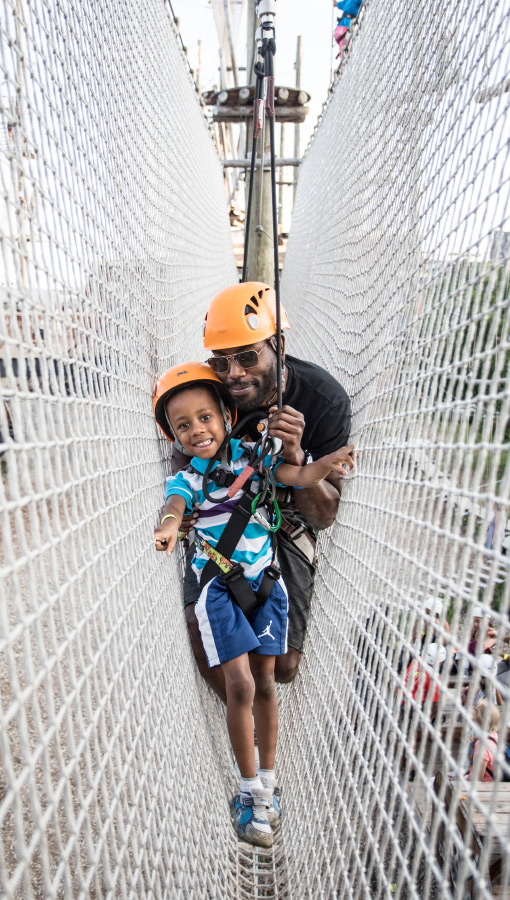 Founded more than 15 years ago, Écorécréo can be found in the Old Port of Montréal, at Parc Jean-Drapeau and at Parc Lafontaine. Écorécréo rents out various recreational equipment and vehicles, including quadricycles, pedalos, kayaks, Segways and electrical bikes.

The company also founded and manages the spectacular Voiles en Voiles adventure park with its life-size pirate and royal ships in the Old Port of Montreal.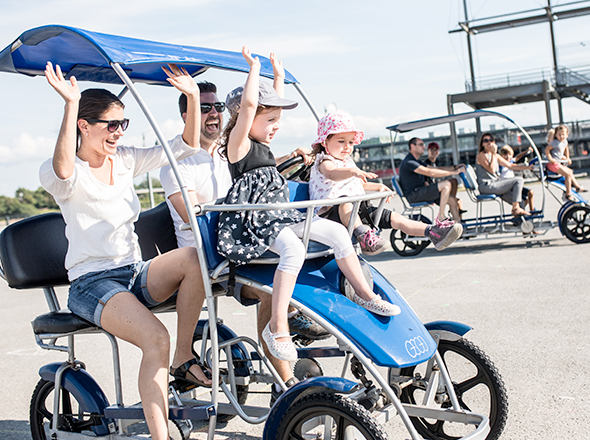 The Ecorecreo Group consists of the several brands including: Ecorecreo, Voiles en Voiles, Patin Patin, Carrousel de Montreal and EcoTours Montreal. We currently operate in 13 different locations around the province of Quebec, including the Old Port of Montréal, Parc Jean-Drapeau, the Olympic Park, the Plains of Abraham, and the Forillon National Park in Gaspésie.
We want families, couples and groups of friends to reunite, share activities, and overcome challenges. Above all, our goal is to enable people to achieve their potential, surpass their limits, and be happy, whether they are our employees, our partners or our customers!
The Écorécréo Group specializes in the development and operation of original activities at large-scale public tourism sites. Our care in accompanying site managers in their development goals, our expertise, and our values all ensure the lasting success of our projects.
Ecorécréo operates at various locations in Montréal. We rent sports equipment such as quadricycles, pedalos, kayaks and bicycles. In July 2015, we launched Voiles en Voiles in the Old-Port of Montreal and it quickly became one of Montreal's must-see attractions!
Eco Tours Montréal offers commented tours on Segway in the Old-Port of Montreal and Parc Jean-Drapeau in Montreal. We also offrer kayak Tour of the lagoons at Parc Jean-Drapeau. In 2016, we acquired a company that rented and sold winter sports equipment in three different locations in Montreal since 1986.
Some numbers


The Écorécréo group includes 12 service points in Montréal. Our workforce exceeds 250 employees, especially during the summer season. We welcome nearly 310,000 customers each year.
330K
Clients served each year
---