Our team is made up of more than 20 employees working year-round at the head office and our workshop, as well as more than 300 employees working seasonally at all of our sites throughout summer and winter.
Here are the members of the head office and workshop team.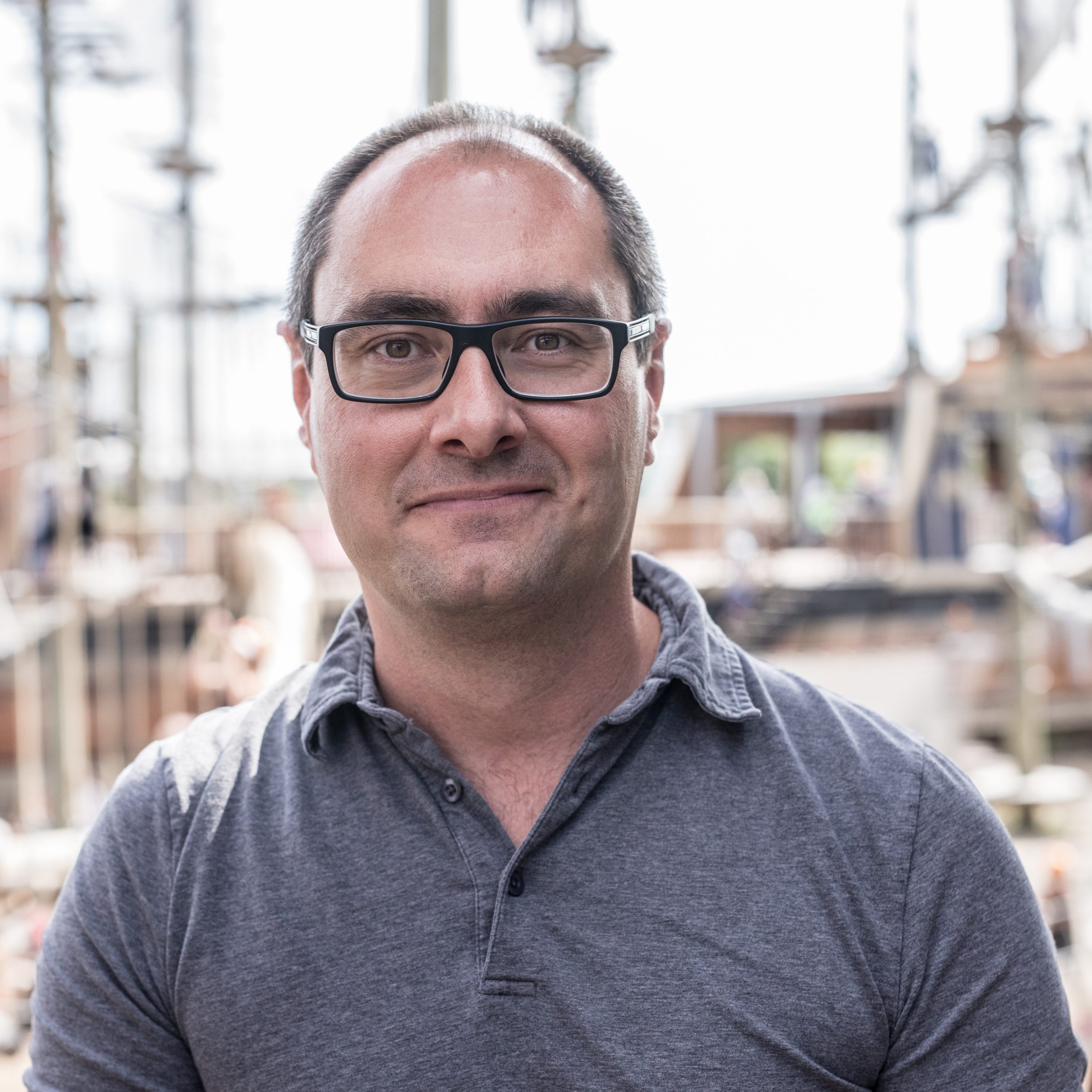 Marc Cudia
Co-owner
---
After buying the quadricycle rental business in the Old Port of Montreal at the age of 23, Marc Cudia has been in the business world since 1998. He then founded Écorécréo to consolidate his various activities in the recreational tourism sector. Since 2009, he has chaired the board of directors of Service d'hébergement Saint-Denis, an Auberge du cœur that helps homeless youth aged 15 to 21. He himself was a former beneficiary of this organization. In 2014, Marc was nominated Person of the Year by Tourisme Montréal. Marc is the father of two children. Marc has easy happiness, it is not for nothing that he bears the title of Responsible for happiness.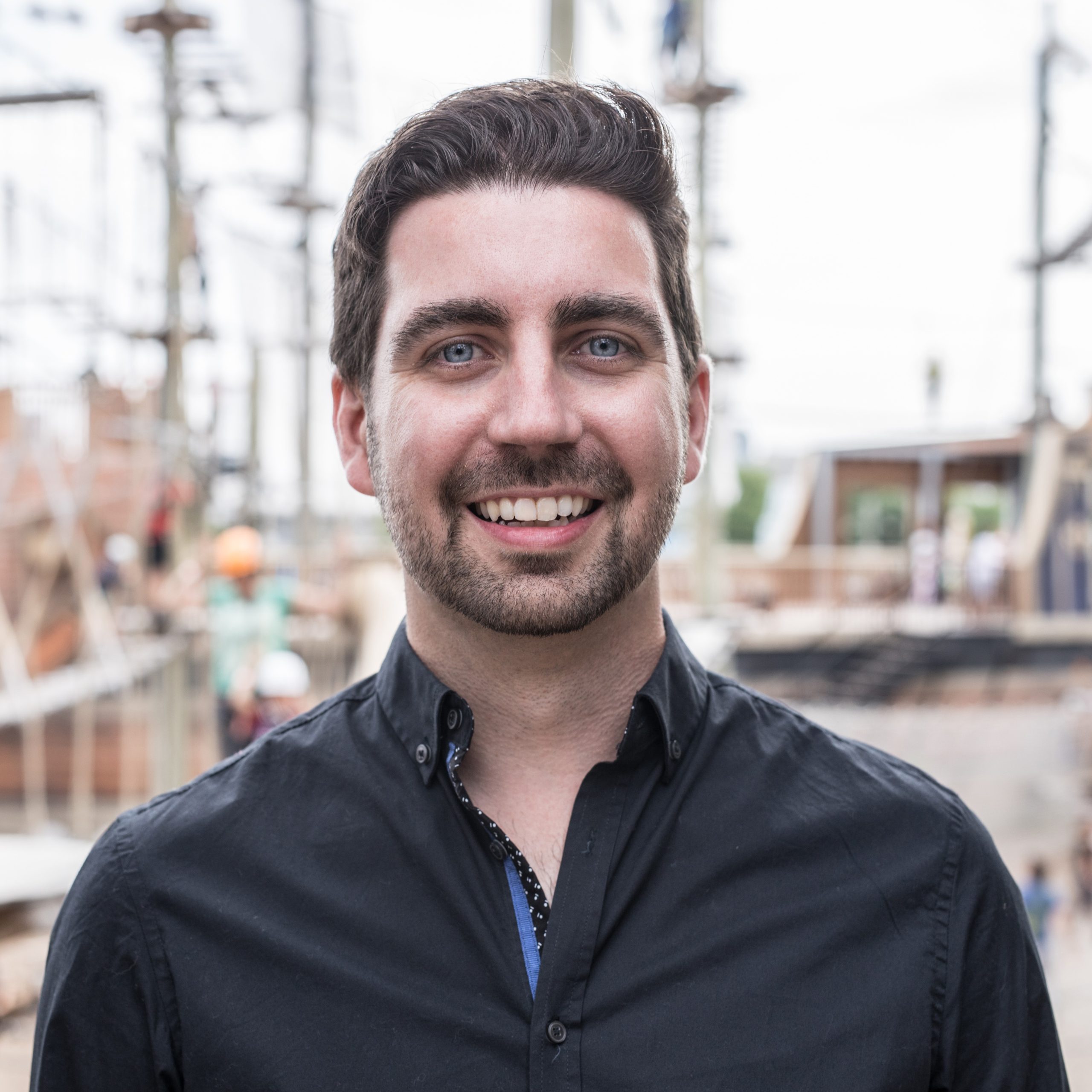 Jean-Philippe Duchesneau
Co-owner
---
A lawyer by training, Jean-Philippe practiced law in a large company in Montreal, then served as a political advisor to the office of the Minister of Justice and the Deputy Premier of Quebec. He then worked as a federal Crown prosecutor before becoming a United Nations prosecutor in The Hague, Netherlands. In 2010, he founded an online agency specializing in Internet marketing. Jean-Philippe won the Young Bar Association's Lawyer of the Year Award in 2008 and was awarded the Queen Elizabeth II Diamond Jubilee Medal in 2012. In addition to being very involved with Leucan, he sits on the board of directors of the Fondation Procure, La Grande Journée des Petits Entrepreneurs and Service d'hébergement Saint Denis. He is also the father of two young daughters. JP knows how to seize every opportunity to play tricks, so that no one dares to leave his cell phone unattended.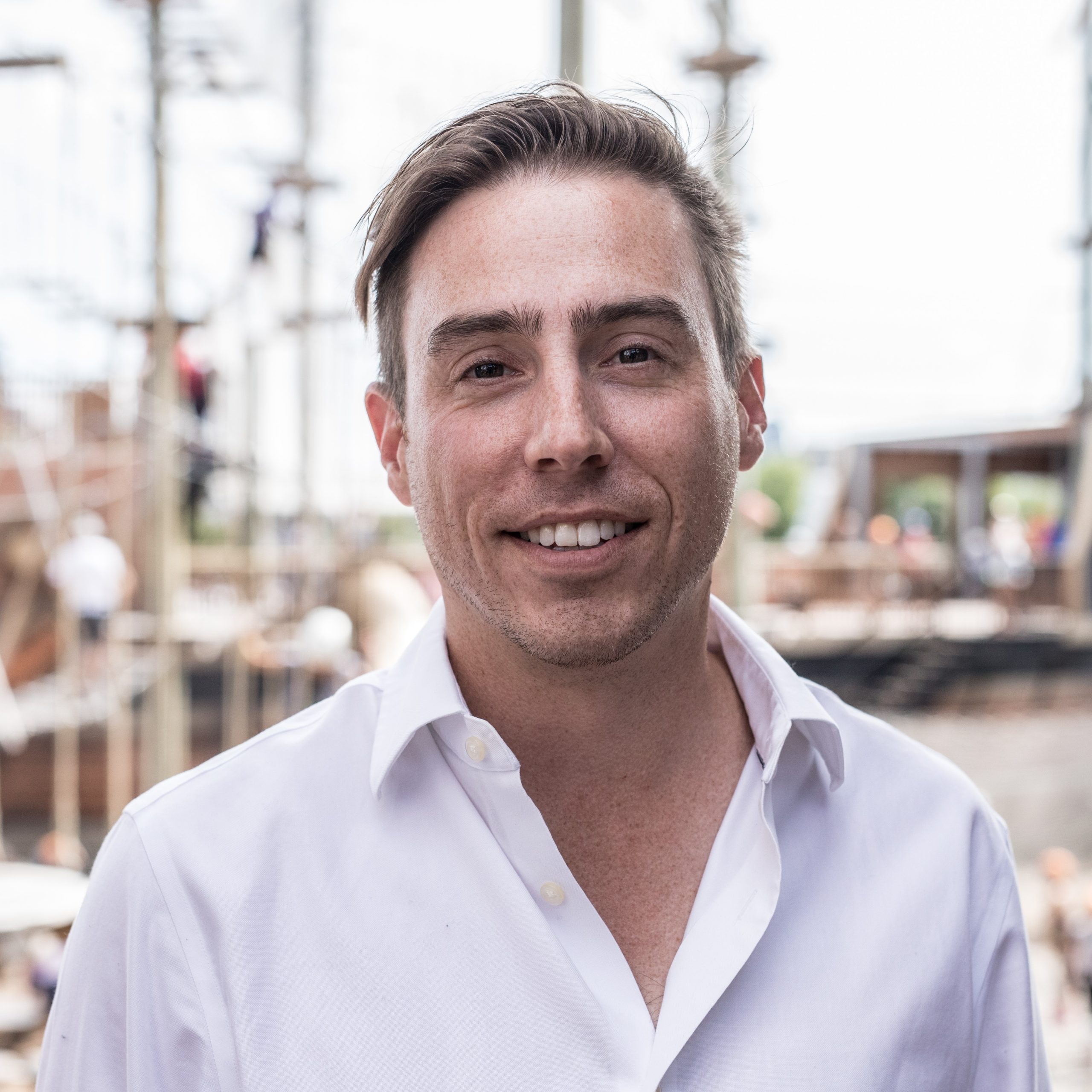 Nicolas Gosselin
Co-owner
---
An engineer by training, Nicolas has been a project manager, engineering team leader and business development coordinator for engineering consulting companies working in the heavy industry sector and then in healthcare facilities. In doing so, Nicolas managed projects worth over $10 million and was responsible for a project portfolio valued at over $100 million. In 2014, Nicolas became a project management and project risk management coach for an experienced clientele of project managers in information technology and engineering. It was in 2015 that chance brought Marc and Nicolas together and the Voiles en Voiles project was born. Nicolas is also the father of three young children, Clara, Emma and Charles, who keep him at the top of his game! Nicolas is a true visionary. He can always be counted on to bring amazing new projects to develop.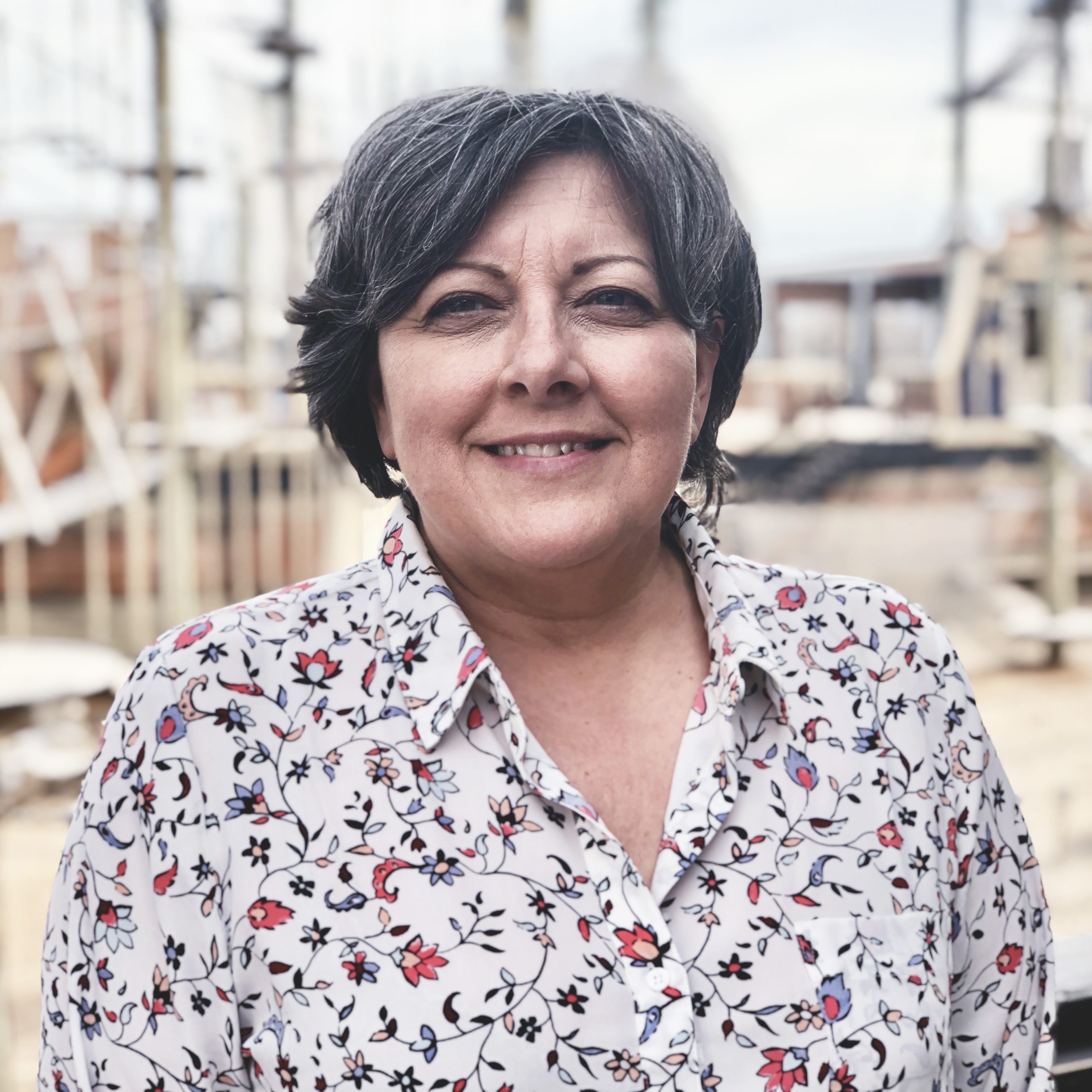 Line Gingras
General manager
---
Over the past 30 years, Line has held several management positions where it has acquired solid experience in operations and operations management. At the helm of SOS Labyrinthe as Director General and Associate, from 1994 to 1998 and from 2015 to 2018. She was able to ensure greater profitability for the company. Line has also held decision-making positions with the World Games Festival, One Drop and Cirque du Soleil where she held the position of Director of Creative Synergy. These experiences allow him to skillfully combine his Cartesian side with an overflowing creativity. It is also with a lot of humor that Line tells the thousand and one adventures she has lived over the years. She should write a book!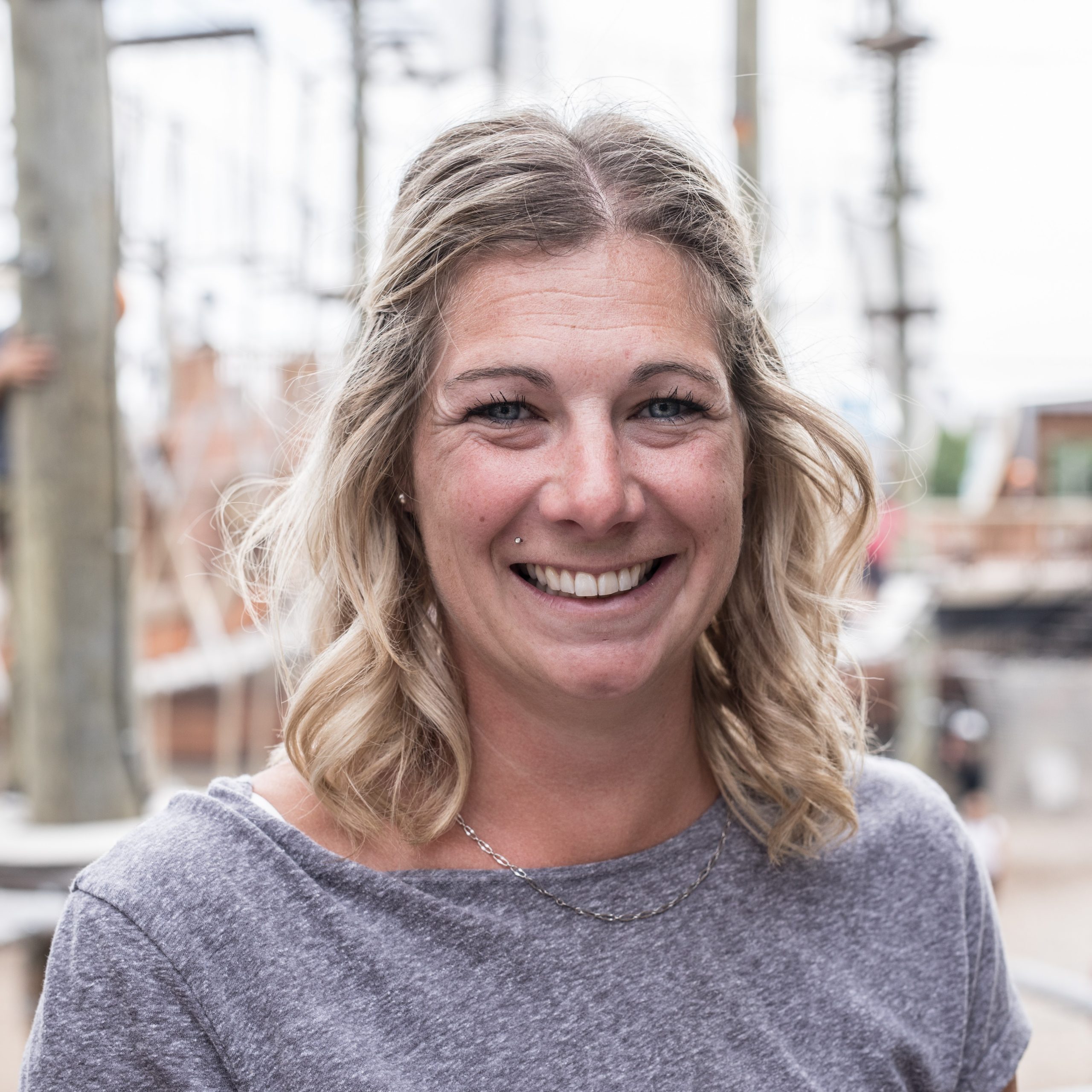 Vanessa Provencher
Operation manager
---
Vanessa studied Tourism at Collège Mérici in Quebec City. After several years working in the restaurant industry, she found a job in her field of study as a public market coordinator at the Fêtes de la Nouvelle-France. She then moved to Montreal and took a job at Rogers Cup as a co-op sales representative. In 2015, she contributed to the opening and implementation of our aerial fleet, Voiles en Voiles. In 2021, his great expertise will be put to use when our new site, Ilots76, opens at the Olympic Park. Vanessa is now Director of Operations and oversees the work of our seven Operations Project Managers for our 19 sites. Vanessa demonstrates unfailing energy and positivism and leads, in a good mood, her entire team towards achieving the desired results. It is his infectious laugh that announces his arrival in our offices!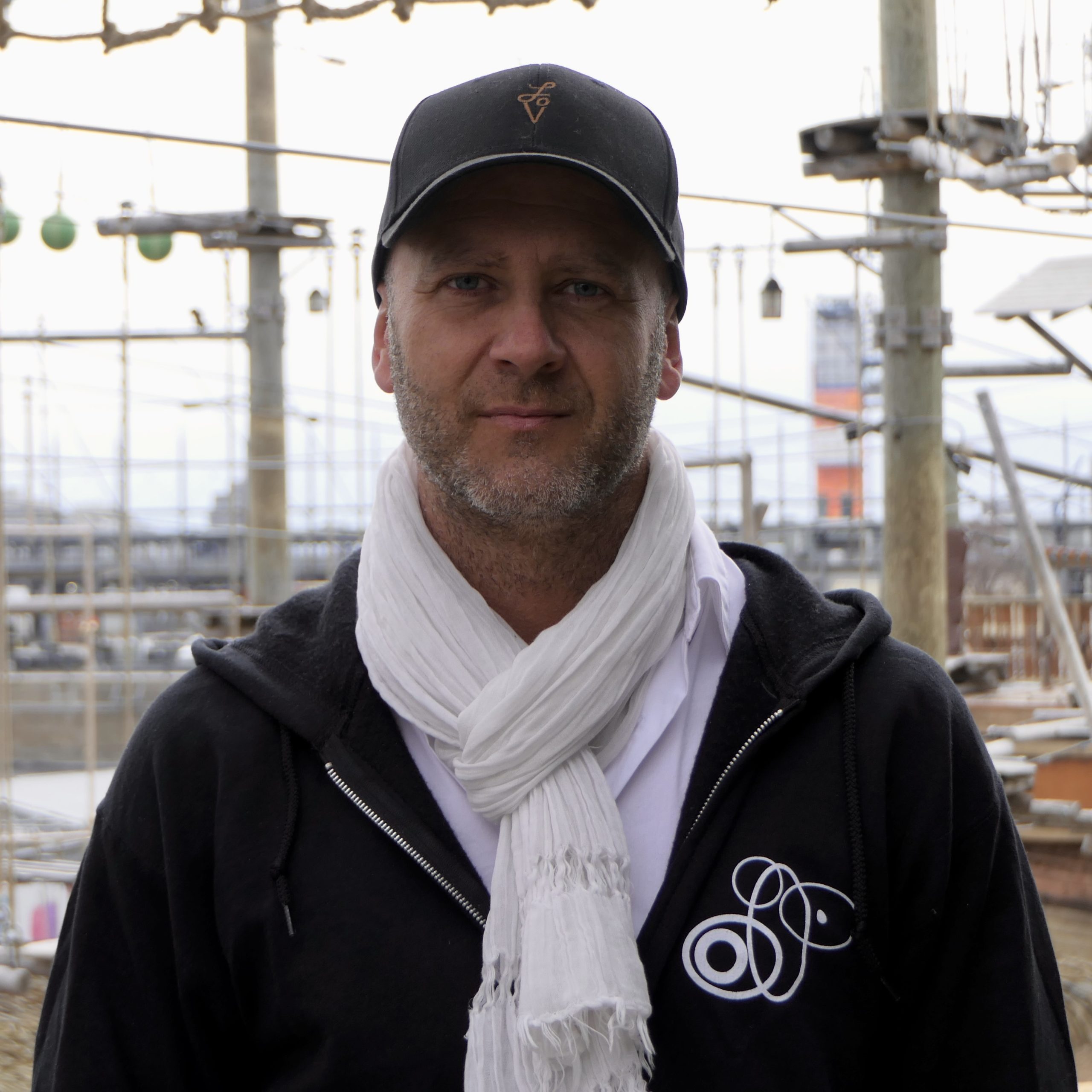 Dimitri Grandcamp
Project Manager - Operations
---
Event planning specialist, where he has been rolling his hump since 1994, first in Paris for the David and Cathy Guetta Group, then in London to coordinate his teams during large-scale shows, then in St-Bart and Club Med in France where he acquired a solid experience in restaurant management, which brings him to Cannes and finally to Montreal. We were lucky enough to be able to recruit him in March 2022. As soon as he arrived, he tackled the great challenge of implementing Phase II of Ilots76 brilliantly. We were able to admire his DJ talents during some events and now we are waiting to see him at work during our petanque outing, he who is departmental champion, ranked national level!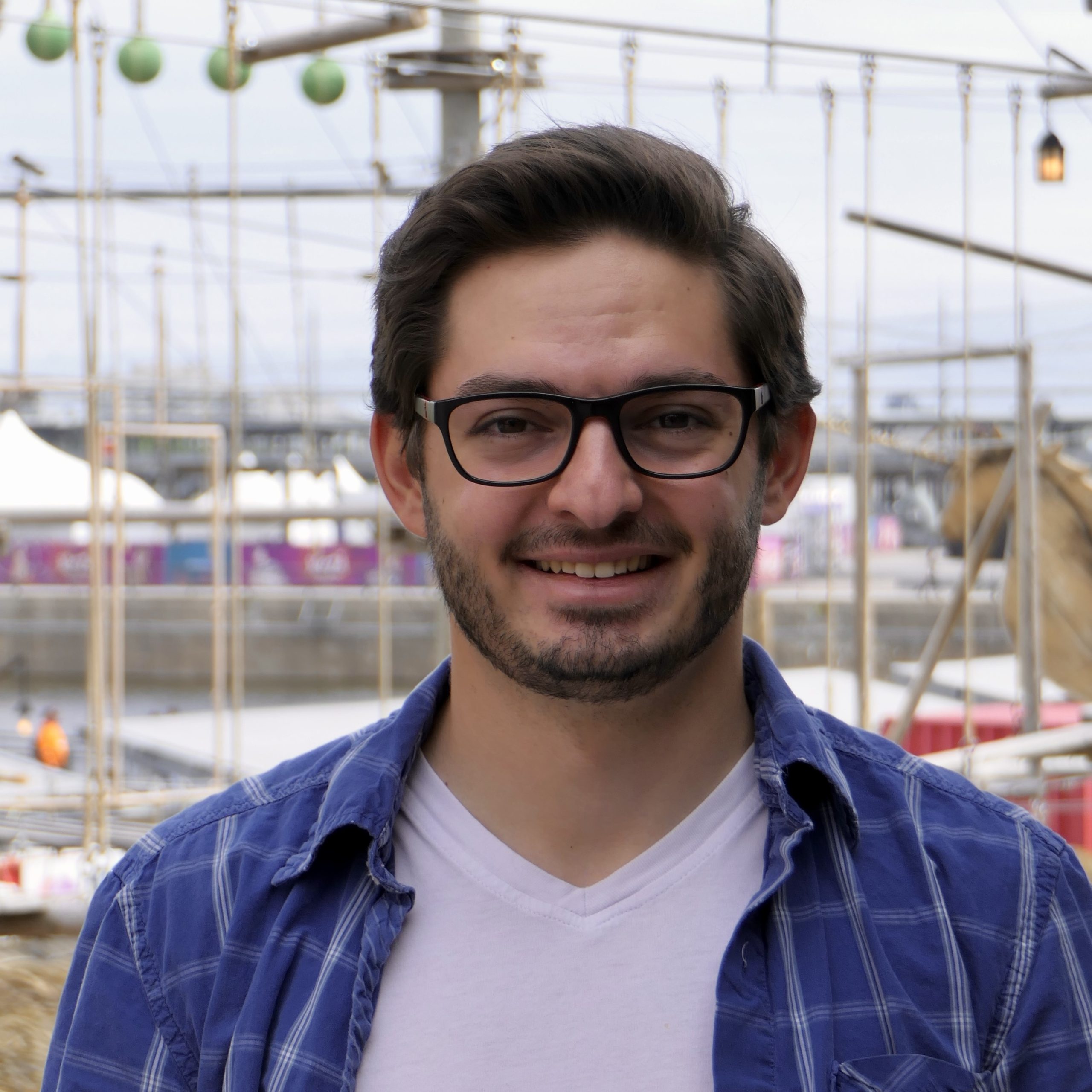 Marc-Antoine Bouthillier
Project Manager - Operations
---
Marc-Antoine's course of study is certainly not common. After studying at Cégep de Maisonneuve in Human Sciences, profil administration, then individual profile, he began a bachelor's degree in psychology and then a bachelor's degree in environmental geography, a human profile he completed in 2018. In 2019, he began a minor in law at the Université de Montréal, all while accumulating several summer jobs. He joined our organization in May 2016 as an attendant. He climbed several steps to obtain the position of Project Manager – Operations in 2022. Marc-Antoine also has a very interesting sporting background: baseball, soccer, bowling, football, then speed skating where he gets the 8th place at the Canadian junior championship and 17th place at the Canadian open championship in 2014! A real dynamo that is much needed in operations.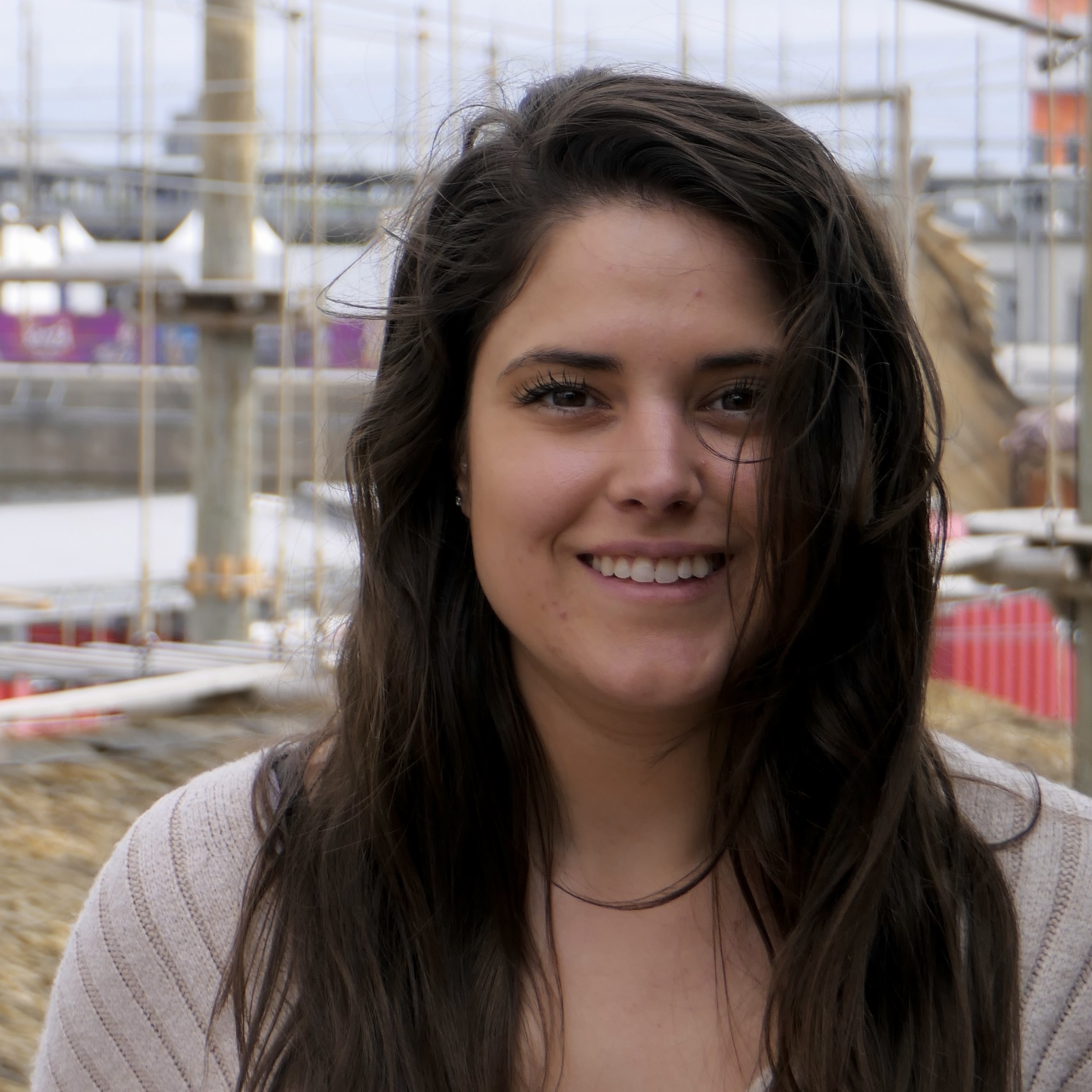 Lorie Hébert
Project Manager - Operations
---
It was while backpacking around the world that Lorie discovered her passion for tourism. Subsequently, she obtained her DEC diploma in tourism management at the ITHQ and landed an internship with us in February 2022 with the operations team. During this internship, she brilliantly created a thank you event for our suppliers. She integrated so well into the team thanks to her interpersonal skills, availability and desire to learn more and more that we offered her a contract in May 2022 in the human resources team, an area she wanted to deepen. In September 2022, Lorie was awarded a second contract, this time as Operations Coordinator and HR Coordinator. An amazing fact about Lorie? A little country tune and she takes the floor, with her hat and line dances!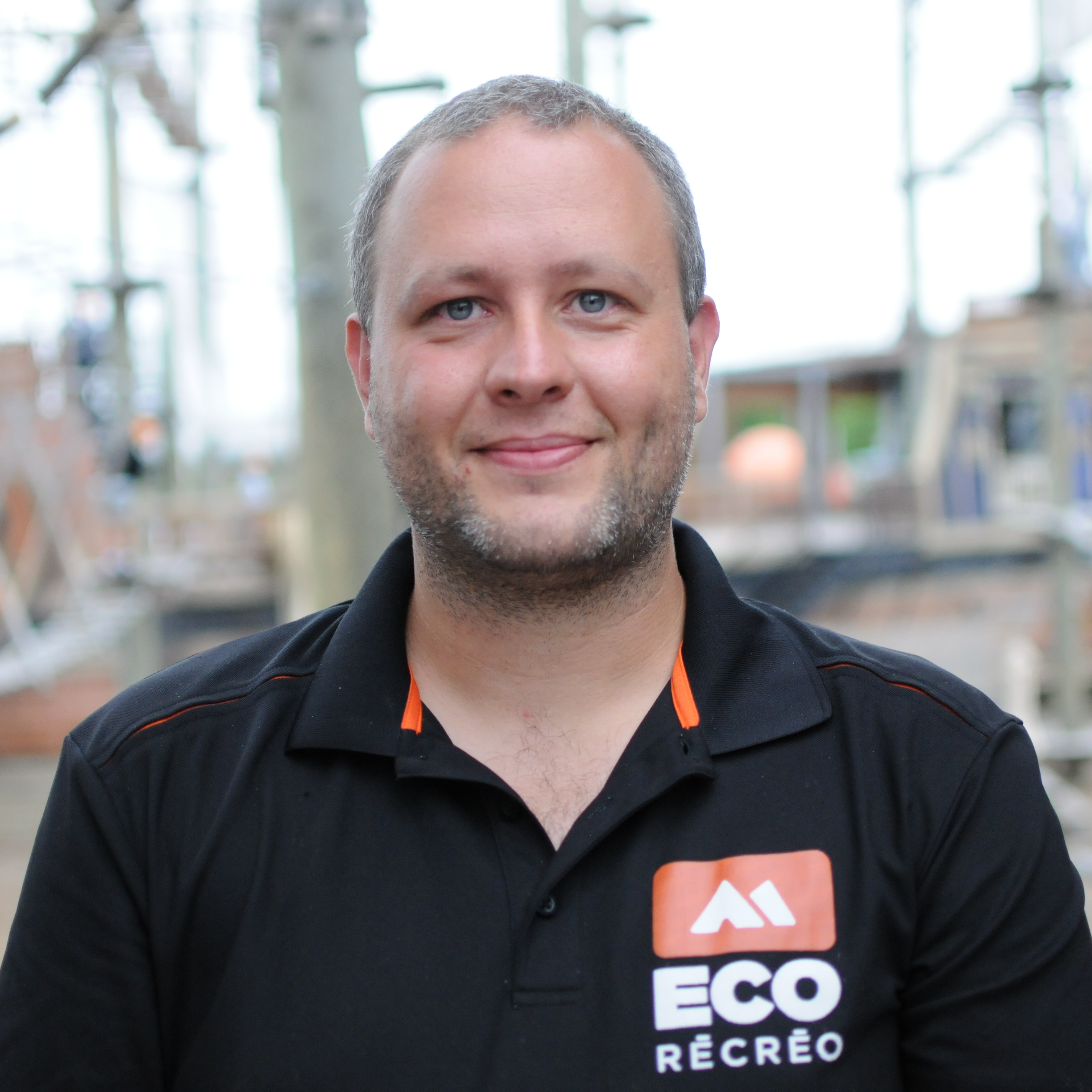 René-Philippe Thauvoye
Technician – Facilities and Equipment
---
A real jack-of-all-trades. René-Philippe pursued a career as a chef for twelve years. In 2009, following a sailing trip, René-Philippe took a sabbatical year to review his career plan. It was in August 2011 that he left the restaurant business for good to study adventure tourism technology at the Cégep de Gaspé. Since that day, he has taken numerous courses and obtained an impressive list of certificates, both in diving, climbing, canoeing, lifeguards in remote areas and more. He combines travels and life experiences and it is during one of his tours that he discovers Voiles en Voiles. By a fortunate combination of circumstances, we are then looking for a technician for our installations and it is therefore in June 2020 that René-Philippe joins our team for our greatest happiness. Inveterate Boute-en-train, René-Philippe puts humor, and action, in all our meetings!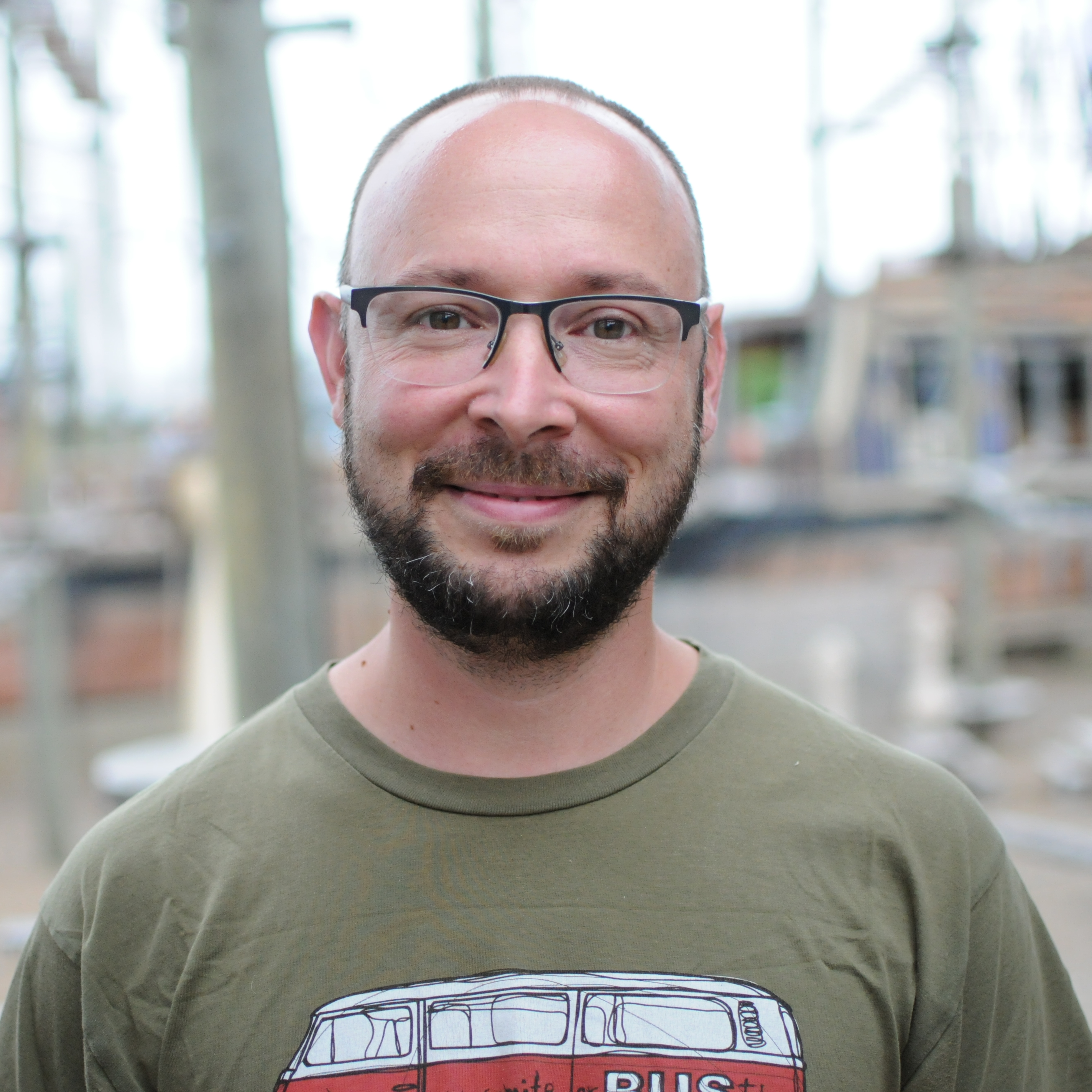 Olivier Begué
Facilities Coordinator
---
We can say that Olivier has an atypical career. He first obtained his master's degree in international affairs in 2003. He worked for 10 years in marketing and business development in the information technology, video games and audiovisual sectors. In 2014, in search of a work/family balance, Olivier turned to a more traditional, but equally rewarding profession: carpentry. It is a complete reconversion that leads him to work first on new construction sites and heritage restoration. Then join our team as Facilities Coordinator. Olivier is also the father of two young daughters. Olivier does not like conformism, he rather thrives on challenges, whether creative or physical. But he does not look up at a good dish, conformist or not!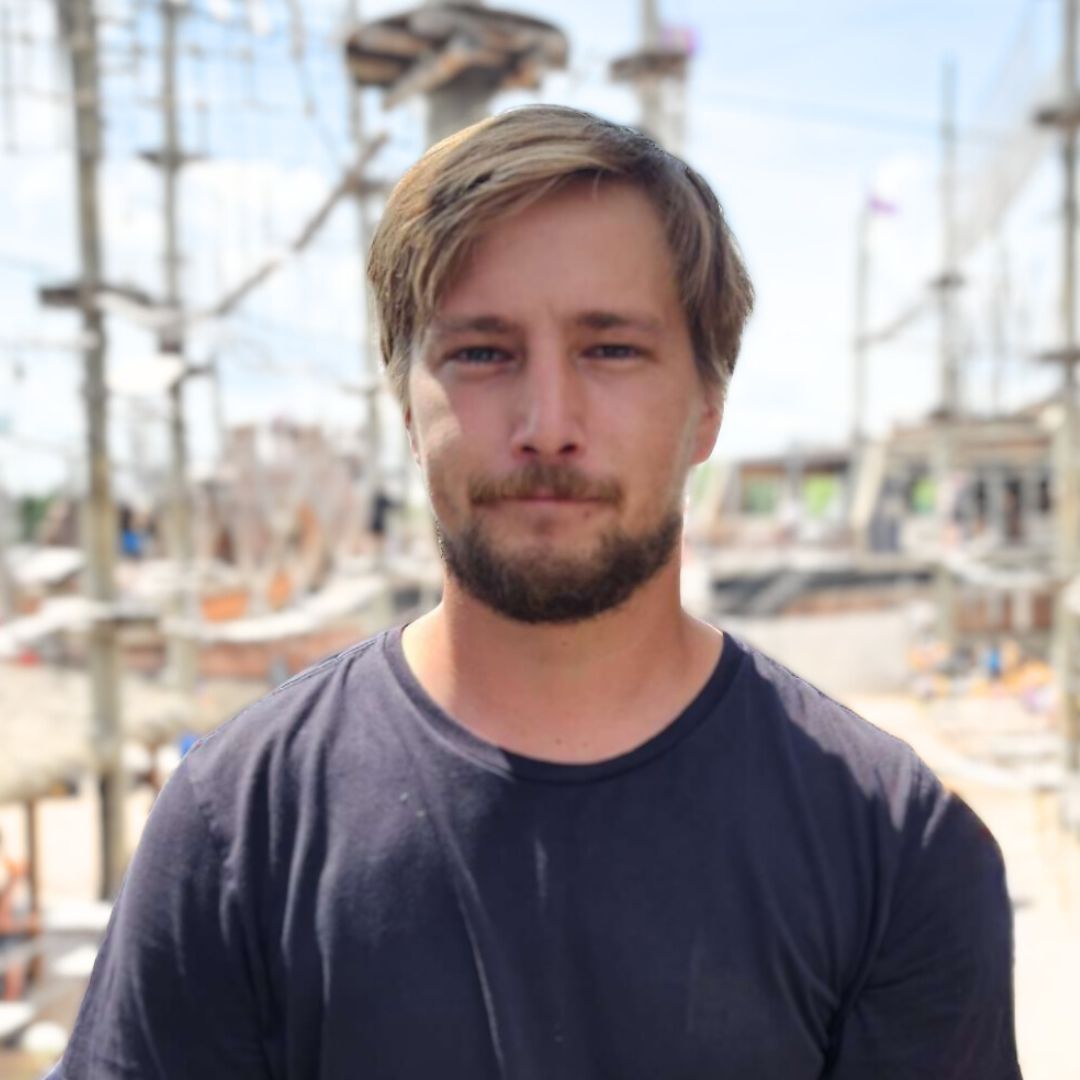 Louis Perreault Mandeville
Technician – Facilities and Equipment
---
A curious mind, if ever there was one, Louis first studied sociology at the Université de Montréal. This led him to want to better understand the psychology of the world of advertising and marketing. He obtained his certificate in this field at the Université de Montréal. It was at this same university that he then began his bachelor's degree in industrial design. From 2010 to 2016, as a handyman and self-employed, he acquired many manual skills. Then, at the end of his studies, he put all his knowledge and experience to good use as a technician, responsible for assembling complex systems (electrical, hydraulic and mechanical). It is in April 2022 that he completes our technical team for our greatest happiness. Indeed, it is enough to pronounce "we have a little problem with..." " so that Louis' curiosity is ignited and he finds the solution!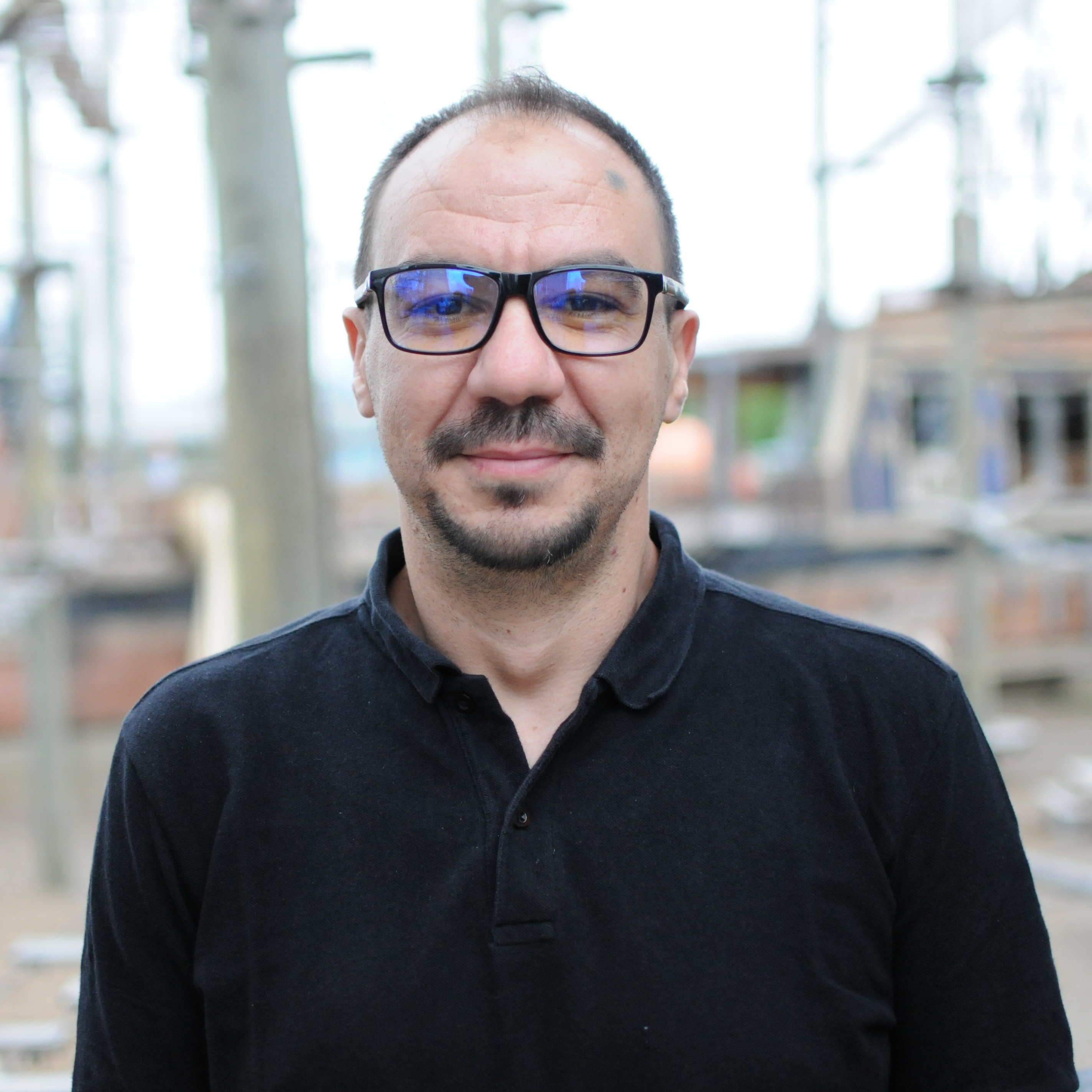 Oualid Mellouk
IT Coordinator
---
After studying computer technician, Oualid acquired solid experience in large companies such as Pratt & Whitney Canada and WSP. It is his qualities as a trainer, problem solving specialist and tireless technological curiosity that allowed him to join the Groupe Écorécréo team. As coordinator, Oualid participates in the development and implementation of information technology strategies. He also oversees the installation of our networks and numerous electronic components on all of our 19 seasonal sites. We also rely on him to solve our big and small computer problems. Oualid is passionate about football and Real Madrid. And he lets us know when his team wins!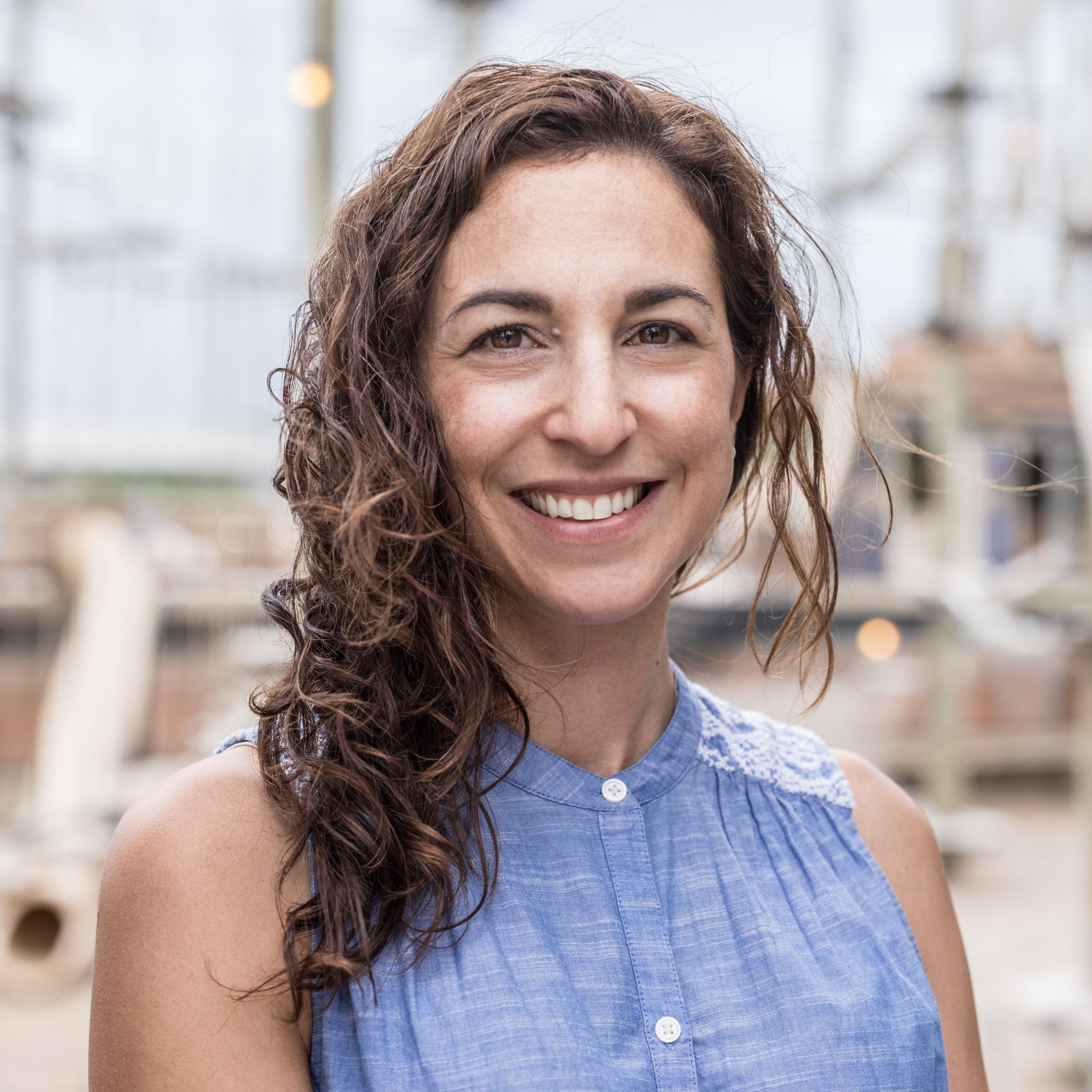 Vanessa Juliano
Marketing and sales director
---
A graduate of Concordia University with a major in marketing, Vanessa holds several positions in her field. She finally found her way when she accepted a position at the Carat media agency in 2005 as a digital media project manager. Over the next 12 years, Vanessa surrounded herself with experts in the field of digital marketing, allowing her to gain the required skills that elevated her to the rank of supervisor of the digital activation team. Brands that have benefited from its expertise include Desjardins, RONA/Réno-Dépôt, Disney Studios, Subway, Les Éleveurs de porcs du Québec and Sobeys. After welcoming her third child, Vanessa wanted a position that would allow her to better balance work and family. In 2018, she made the leap and joined the Groupe Écorécréo team as Director of Marketing and Sales. Of a foolproof positivism, Vanessa always has the right word to put us back on the path of finding a solution.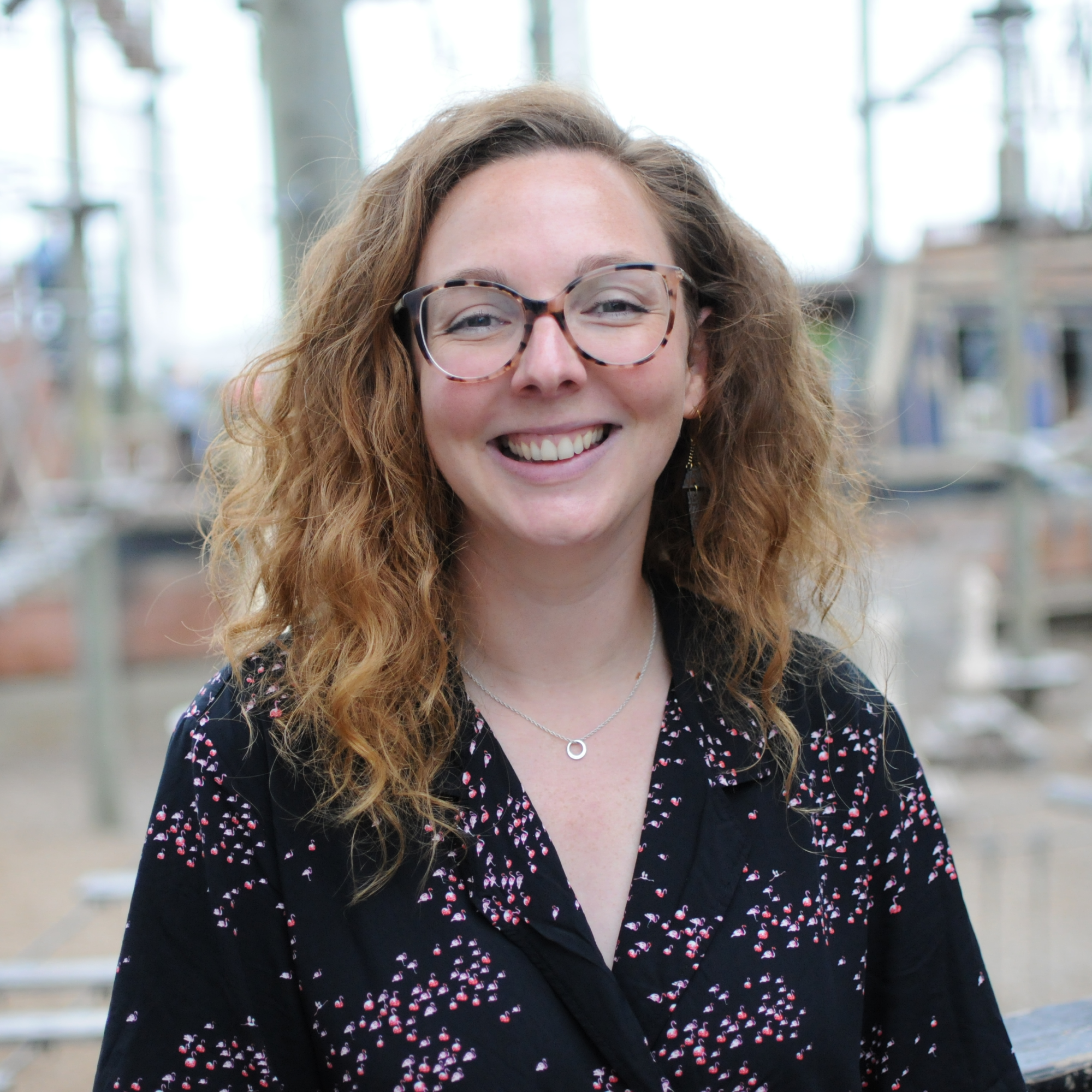 Déborah Joly
Group Sales and Booking Consultant
---
Passionate about horseback riding and travel, Déborah studied in the marketing of equine products in France before flying to Australia for a period of two years. She travelled extensively and was, among other things, a rider on a cattle farm. The passion for travel then led her to Quebec where she is now settled. After several years in the retail trade, his desire for new challenges led him to discover and work in local Montreal tourism. She joined the Écorécréo group as a group sales and reservations advisor in 2021. Her outstanding sense of customer service and attention to detail make Déborah a highly valued colleague. Moreover, its adorable accent charms employees and customers.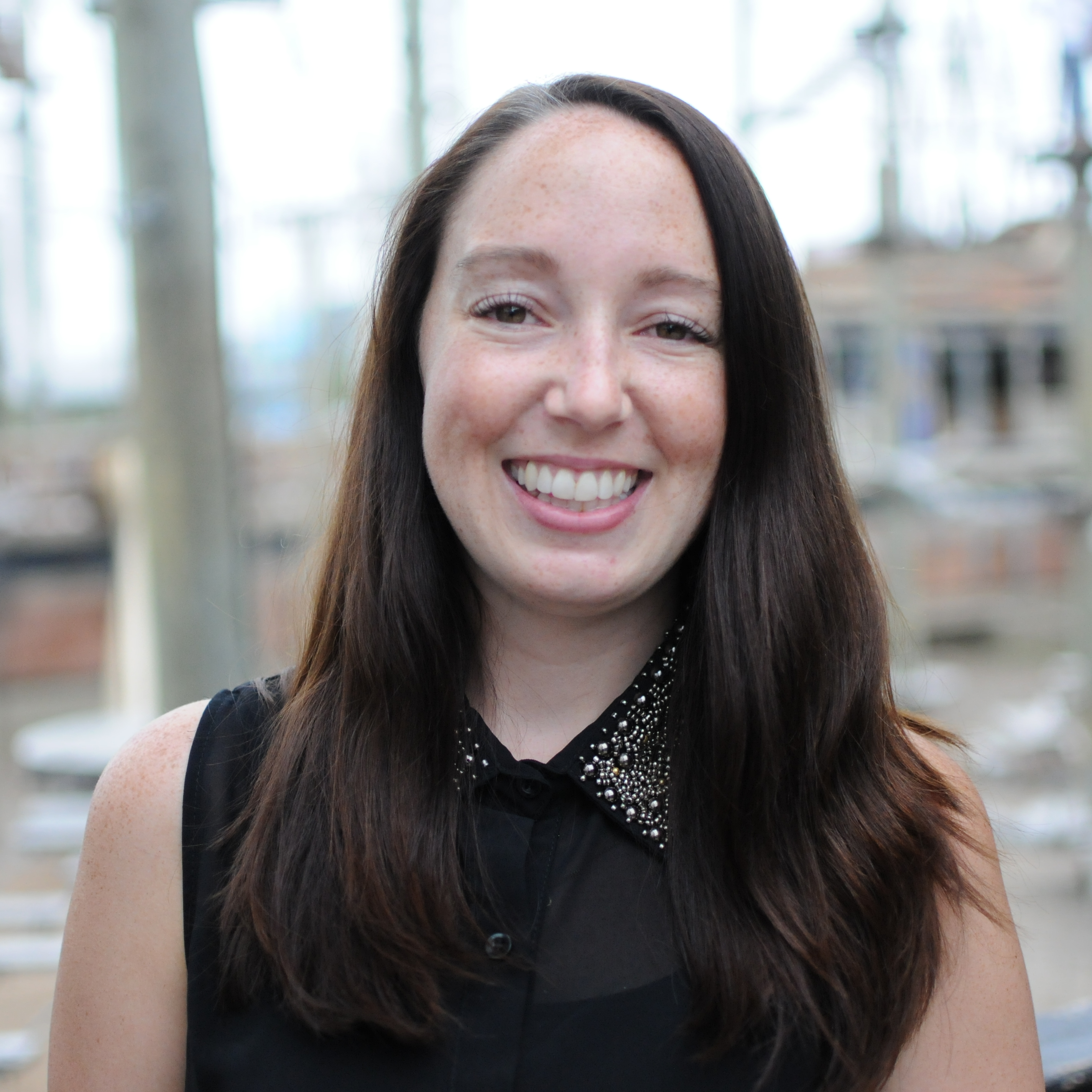 Alexandra Poudrette-Joyal
Membership coordinator
---
After her studies in tourism management, Alexandra worked in several spheres of the field and finally turned to recreational tourism. With Groupe Écorécréo, she is responsible for developing various initiatives to ensure the loyalty of our many customers. She brilliantly manages communications with seasonal pass holders and develops a monthly subscription program allowing active families to enjoy the multitude of activities we offer. Passionate about travel, the outdoors and good food, she enjoys going on adventures or trying new restaurants in her spare time. In addition, Alexandra is known for having homemade lunches worthy of the greatest restaurants!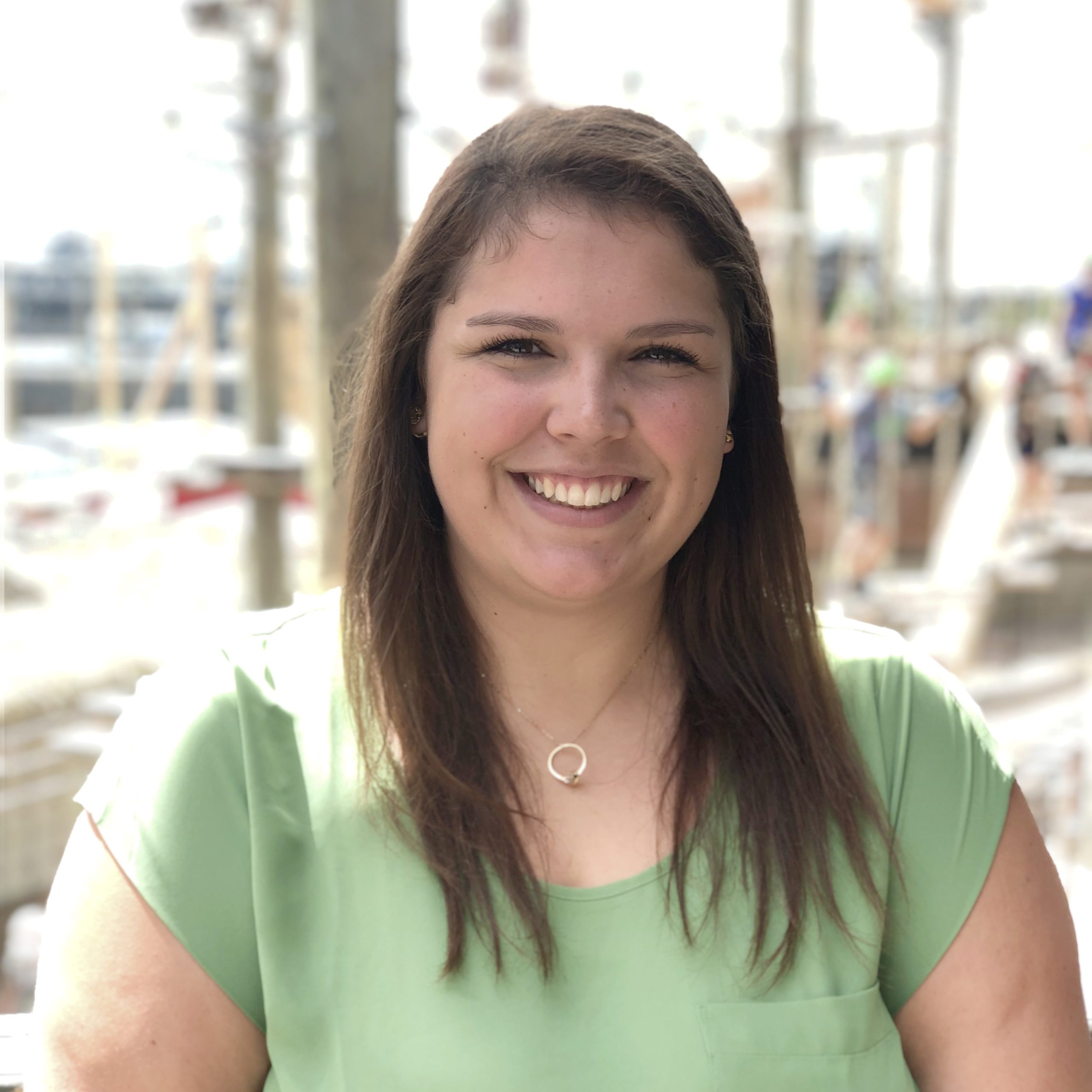 Amélie Bélanger
Talent Management Coordinator
---
Passionate about human resources, communication and mutual aid, Amélie is the perfect person for this position. A graduate of the Cégep de Chicoutimi, in human resources, she has evolved in all spheres of this field. Her know-how in recruitment and training, as well as her involvement with young people, has also earned her the award of Collège Montmorency's Regroupement lavallois pour la réussite éducative for her concrete actions as a committed employer. Since June 2020, Amélie has been our Talent Management Coordinator, working closely with operations. Through her judicious interventions, she ensures that our seasonal employees can grow and achieve their professional potential. Amélie is a new mother of a little girl. Do not invite Amélie to a dinner, but rather to a good breakfast, she will be delighted!